Coming to the dacha, a person wants to relax in a comfortable environment. Plays not the least role furniture, located in the shade of a spreading tree, on the veranda or in the house. A table for the family, chairs with comfortable backs, wide legs for stability and armrests or elegant chairs for the veranda. And on a sun lounger you can sit with a book in your hands or take a nap in the fresh air.
For such a purpose, suitable garden furniture - easy to carry, easy to care for and not afraid of rain and sun rays.
Characteristics and types of plastic furniture
Plastic furniture is in demand. It is bought not only by summer residents, but also by businessmen for cafes and open areas of restaurants. Used in catering and offices, for saunas and outdoor activities in summer.
Our store offers plastic round tables, withstanding loads up to 35 kg. A company of 6-8 people will be accommodated at such a table. And in the center of the tabletop there is a recess for an umbrella, under which you can hide from the scorching sun rays or falling rain. The legs are removable, making it easy to store the table when not in use.
If you need a table for 4 people or for other purposes, choose with a square top. If desired, the table turns into a presentation fixture where products, tutorials, or a slide projector can be placed. Just as in the round model, an umbrella is also installed here, if necessary. The table can be disassembled by unscrewing the legs, and the polypropylene from which it is made is not afraid of moisture and sun.
They pick up to the table plastic chairs in color and shape. There are models with round backs and armrests in which you will feel like in an armchair. Other chairs will take their place on the veranda or in the house. The product of our own production is made of environmentally friendly material used for all types of furniture.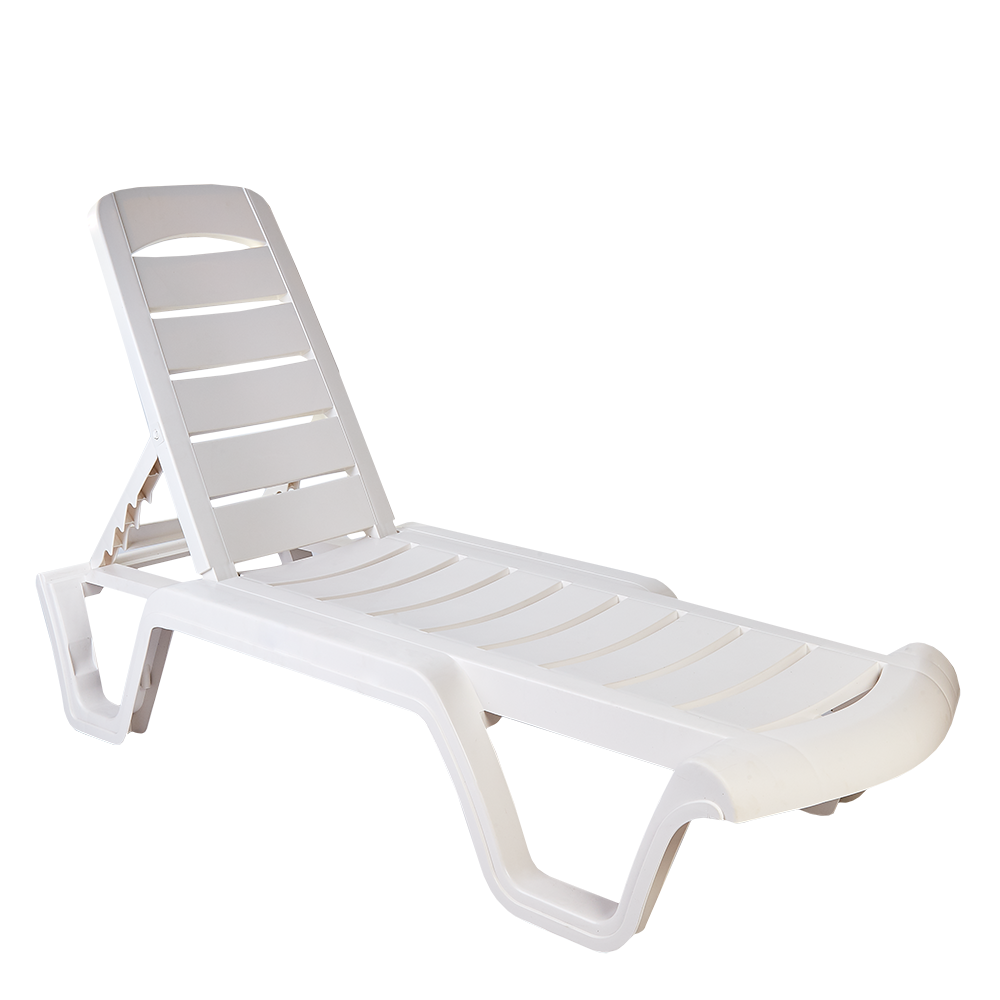 Buy in our store lounge, preparing for the summer season, because we are familiar with the quality of the company's products «Aleana» and flexible pricing policy. It is pleasant to sunbathe, sitting on a chaise longue, the back of which is set in a comfortable position.
The plastic from which it is made does not heat up under the scorching rays of the sun. A small table is selected for him, where you can put a drink, put a book or a phone. Sun loungers are purchased not only for personal use, but also buy hotels for beaches and accommodation near the pool.
Buy garden plastic furniture inshop.aleana.ua
We offer the best product – garden plastic furniture from ООО «Aleana». We invite everyone to familiarize themselves with the products of our store. We guarantee you will not leave without a purchase, you will find what you need.
Buy plastic furniture in an online store is very simple. Our managers will answer all your questions, accept the order and ensure fast delivery.
You will also get from us fences and coverings for lawn and flower beds. For home flowers you will need plastic pots and flowerpots, and for orchids – orchid. If you want to become a regular customer shop.aleana.ua, register on the site through your personal account. You will be aware of new arrivals, the range of which is constantly expanding.