The developer and manufacturer Aleana LLC produces plastic stools because they are in great demand. These pieces of furniture are convenient and practical to use, and the price is one of the lowest on the market. Our stools can be seen in childcare facilities and public catering. They are used at home, taken for a picnic, purchased for cafes and loved by summer residents. Lightweight, stable with a long service life, stools are matched to plastic tables, making up a set of furniture for a children's room.
Plastic stools: assortment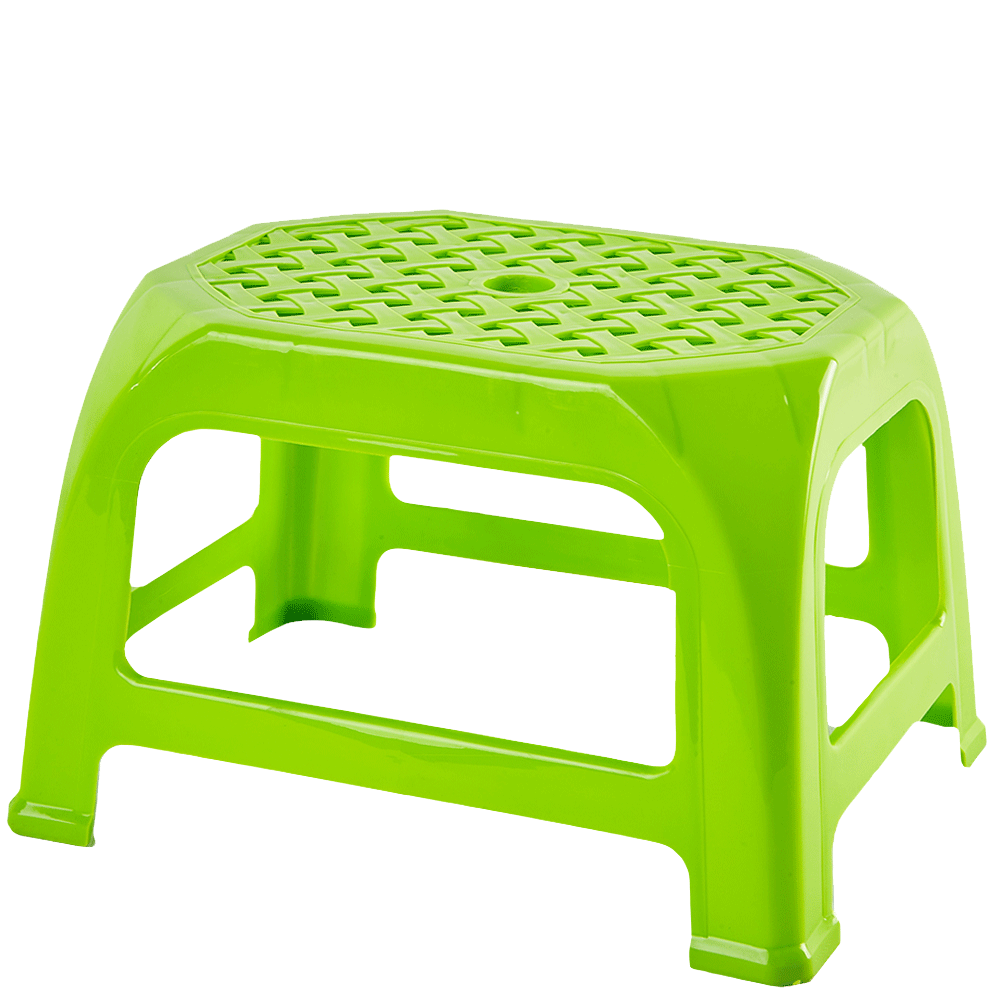 On the website of the online store shop.aleana.ua there are three types of children's plastic stools, which differ only in height. This is a stool for the smallest children with a height of 20 cm, for younger students a higher seat of 27 cm is suitable, and for adolescents and adults a stool of 46 cm is chosen.
The molded plastic stool, even designed for toddlers, can withstand the weight of an adult. There are no removable parts, and the polypropylene from which it is cast is so strong that it is not afraid of mechanical stress. These stools are used indoors and outdoors. They are not subject to deterioration from temperature extremes, exposure to sunlight and chemicals.
The design of the product is provided with jumpers between the legs, which increases its strength. A person sitting on such a chair can change positions using the bars as a footrest without fear of falling.
Therefore, these seats are used in kindergartens and schools. They are light in weight, they are easy to move and stack on top of each other, freeing up space. If the size of your kitchen is limited, use plastic stools that, when assembled into a single structure, do not take up much space. For the same reason, they are purchased for cafes and catering.
And in the country, it is an irreplaceable piece of furniture that can be left in the yard without fear that it will deteriorate from rain or sun. In addition, the care of plastic products does not require additional instructions, and the application will take a long time.
Buy a plastic stool from the manufacturer "Aleana"
On the virtual shelves of the online store there are real goods from the manufacturer "Aleana", which develops and produces the best plastic products in Ukraine and the CIS countries. You can buy plastic stools both wholesale and retail. Place an order on the website or by phone from our managers.
We deliver orders to all cities of Ukraine, meeting deadlines and being responsible for the safety of the goods. Together with stools, they buy children's tables Azbuka, as well as plastic furniture, chests of drawers under the Rattan.
Call and order the desired product. Do not miss your chance to become our regular customer, who will be notified about all new arrivals, discounts and promotions.