Orchids – light-loving plants that require a warm, but not hot microclimate. And even the roots of royal flowers need indirect sunlight for photosynthesis and constant ventilation. Therefore, the pots are carefully selected, given that the rhizome needs oxygen, moisture and a nutritious substrate.
For these delicate flowers, flowerpots made of transparent and colored polystyrene or propylene are often used, but some species can be planted in opaque orchid plants.
Types of plastic orchid plants
By creating «beauty» on the windowsill, where different types of orchids are located in the neighborhood, the hostess is looking for pots for her favorite flowers. Orchid made of transparent material without holes in the bottom – this is a container under which a plate is not substituted. Such a flowerpot is suitable for planting the unpretentious Phalaenopsis orchid.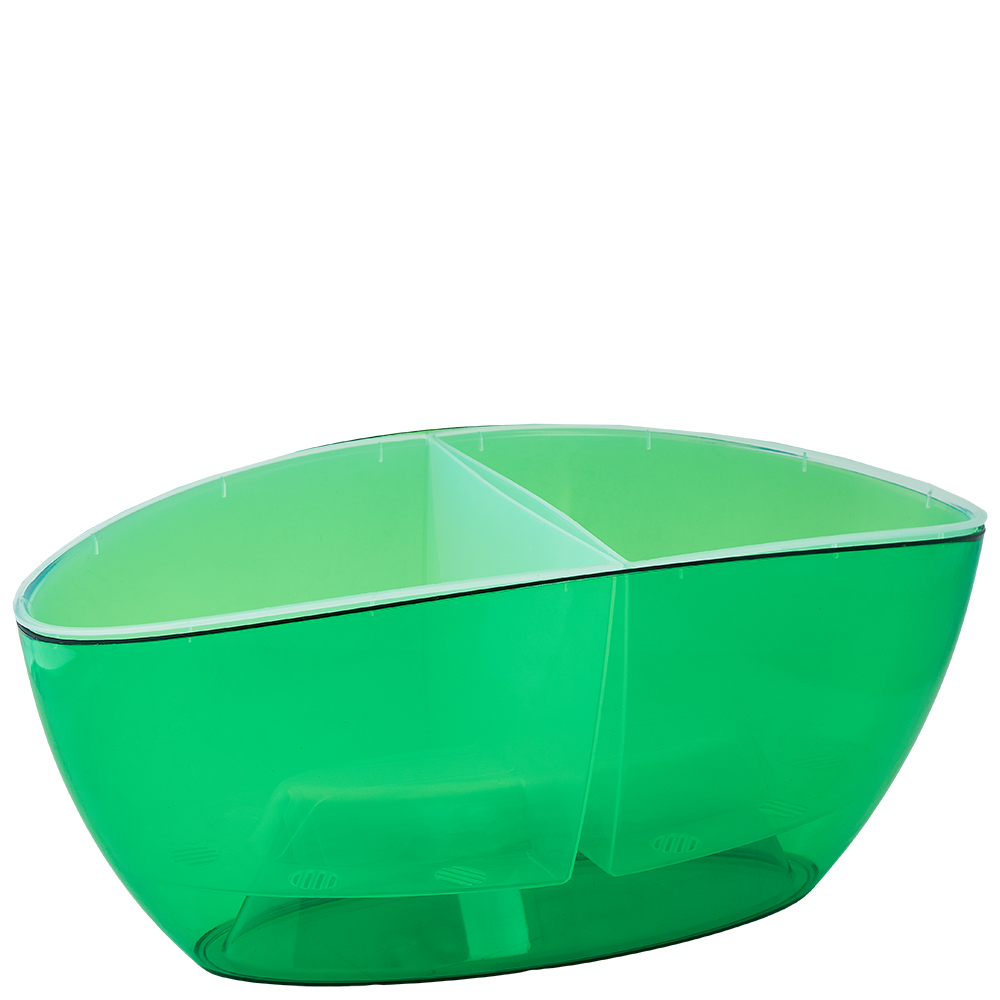 There are others plastic orchid with a special bottom design. For example, for the epiphyte plant Dendrobium, which is naturally inhabited by the dense forests of Austria and South Asia. The orchid loves moisture, so at home it is planted in a pot with a cone-shaped bottom. The roots of the plant are not constantly moistened, water will drain from them, and air will flow better.
Another design of the bottom of the orchid plant is suitable for several cuttings of the plant when planting. Plants will be kept in a horizontal position thanks to the posts that rise a few centimeters from the bottom surface.
Depending on the illumination of the place where orchids grow, flowerpots are selected. The dark and rich color of the orchid plant is less resistant to sunlight and pots made of darkened polystyrene or propylene are placed on the windowsill. The bright sun will not harm the plant, and the root part will receive the necessary light.
A transparent flowerpot will serve as a container for orchids placed in the back of the room. Miltoniopsis, odontoglossum and others are grown in a shaded place. But even for these types of orchids, diffused light is needed. And a flowerpot that transmits the sun's rays well will be a suitable pot.
For flowers with a small root system, for example, such as a succulent, select low transparent or colored flowerpots. Due to the oblong shape and partition, several plants are placed in the container, creating many compositions.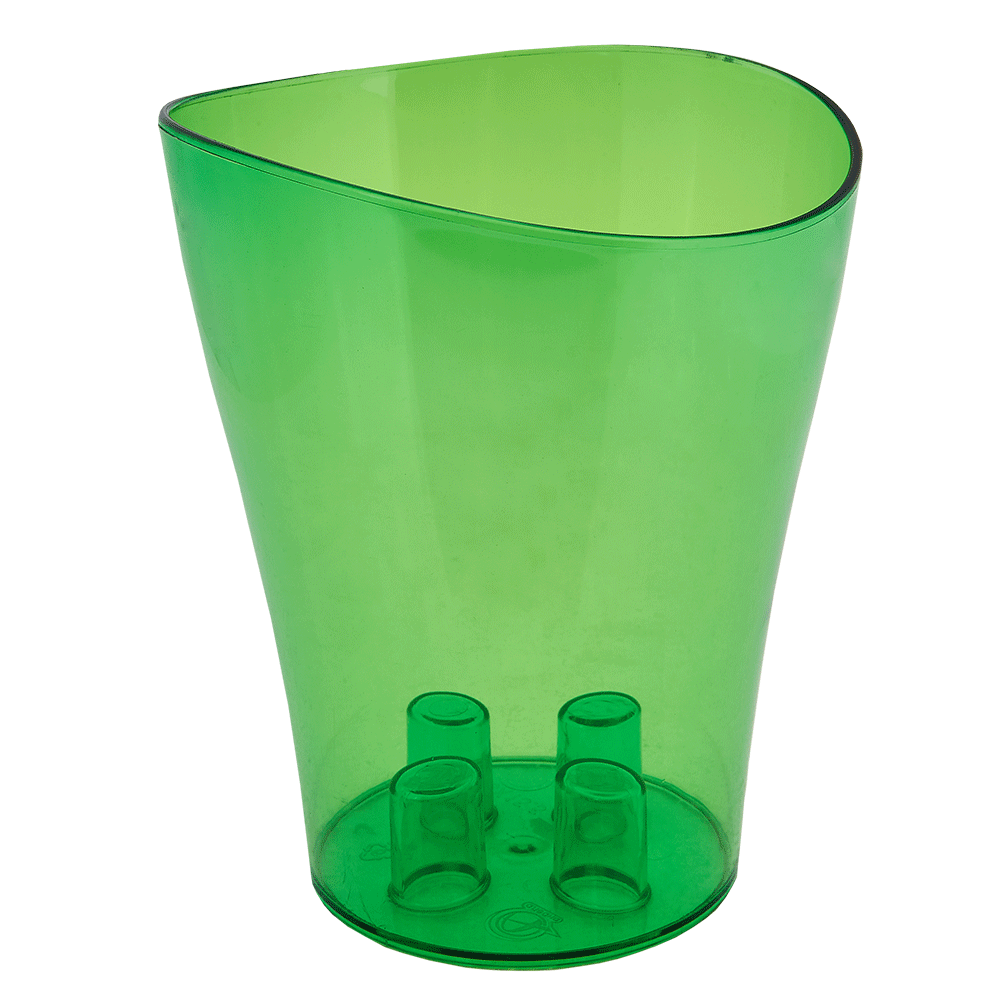 Buy plastic orchid plants in shop.aleana.ua
In shop.aleana.ua you will find exactly the one that is right for your plants. After all, we take into account the needs of our customers, offering the best products of our own production.
Our managers will give you comprehensive information, help you buy Orhidens and ensure fast delivery to any city or town in Ukraine.
You will also get from us fences and coverings for lawn and flower beds. The hostesses will like utensils for serving and cooking, and parents – children's plastic furniture.
If you want to become a regular customer shop.aleana.ua, register on the site through your personal account. You will be aware of new arrivals, the range of which is constantly expanding.