Working tools that are used to repair vehicles, assembly and construction work, and even a simple set for troubleshooting at home require proper storage. It is not enough to fold tools, especially small details, on the shelf in a closet or rack in the garage. It is better to use a plastic tool storage container.
The "Alean" manufacturer offers special boxes in which you will not only contain cleanliness and order working kits, but also release the space on the shelves. In addition, to engage in transportation of the necessary tool safer and more convenient, using the organizer box.
Plastic Boxer for Tools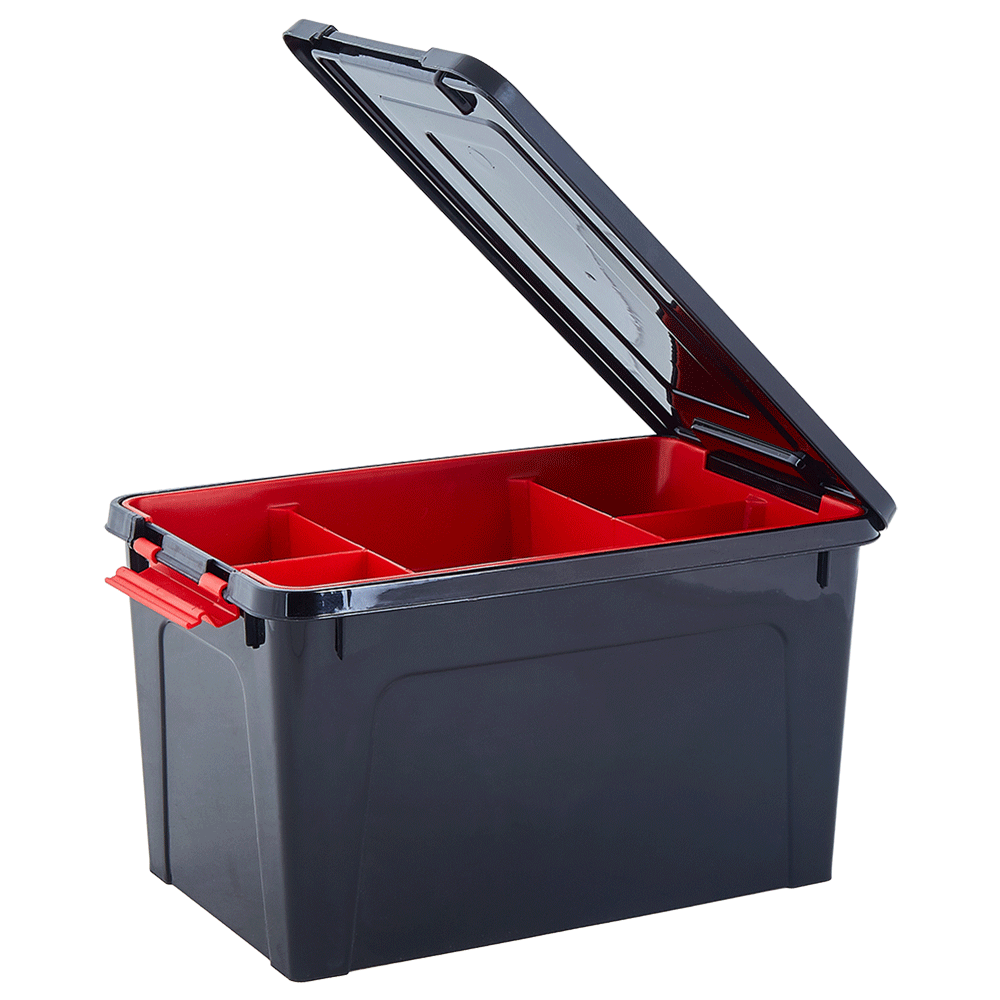 Depending on how the number of tools, fasteners and other parts need to master, this size is selecting the container. And perhaps, not one, but at once a few. Practical to purchase such containers in one place, selecting boxes depending on the size and inner structure.
The online store has a diverse assortment where you find a suitable box for plastic tools. In large boxes, the tools up to 30 cm long fill in large boxes. And in an organizer with internal compartments, it is convenient to fold small details or small tools.
Features of Alean organizer containers
The website shop.aleana.ua presents products of their own manufacture of durable and waterproof plastic, which is not afraid of high and low temperatures. The cover is tightly closed at the expense of lateral latch locks. Therefore, dust and dirt will not fall inside - tools and parts will remain clean.
In some models there is a removable tray separated by compartments for nails, screws, dowels, rivets, etc. In other models, the working tools are stored vertically or horizontally. Vertical Organizers are divided inside on the compartments, in each of which is placed the same type tools. In "horizontal" boxes - large-sized sets.
Externally, the boxers have a neat look and a pleasant color, so they will not spoil the interior, even if they stand on open shelves. Such boxes are equipped with lateral depressions, with which they are transferred and transported.
Toolboxes wholesale and retail from the manufacturer
The manufacturer of Alean, who specializes in the manufacture of goods from durable polypropylene, well-known wholesalers and individual buyers. Our products are distinguished by interesting design, functional purpose and quality indicator confirmed by a certificate.
Rather, call our managers to get the favorite goods in retail or wholesale, paying a small value. For one to two days you will be happy to please. Plastic organizer for tools to buy easy. Come on the site and fill the order form.
If you are a newcomer in our online store, get to know other products. Here also acquire containers for storing things, universal racks and much more.