There will always be things that need to be stored somewhere, and it would be easy to find. For this purpose, suitable plastic storage dressers. Whether it's a children's room, a hallway or a bathroom, small items and everything you need that you use every day are placed in drawers and on shelves. And organizers are chosen for storing papers.
Characteristics and types of goods for storage
Chest of drawers assembled from 4 pull-out storage boxes – a closed place where the owners save personal belongings, bedding or underwear, baby clothes or toys. Dust does not get here and everything is hidden from prying eyes, because the boxes are tightly pushed in.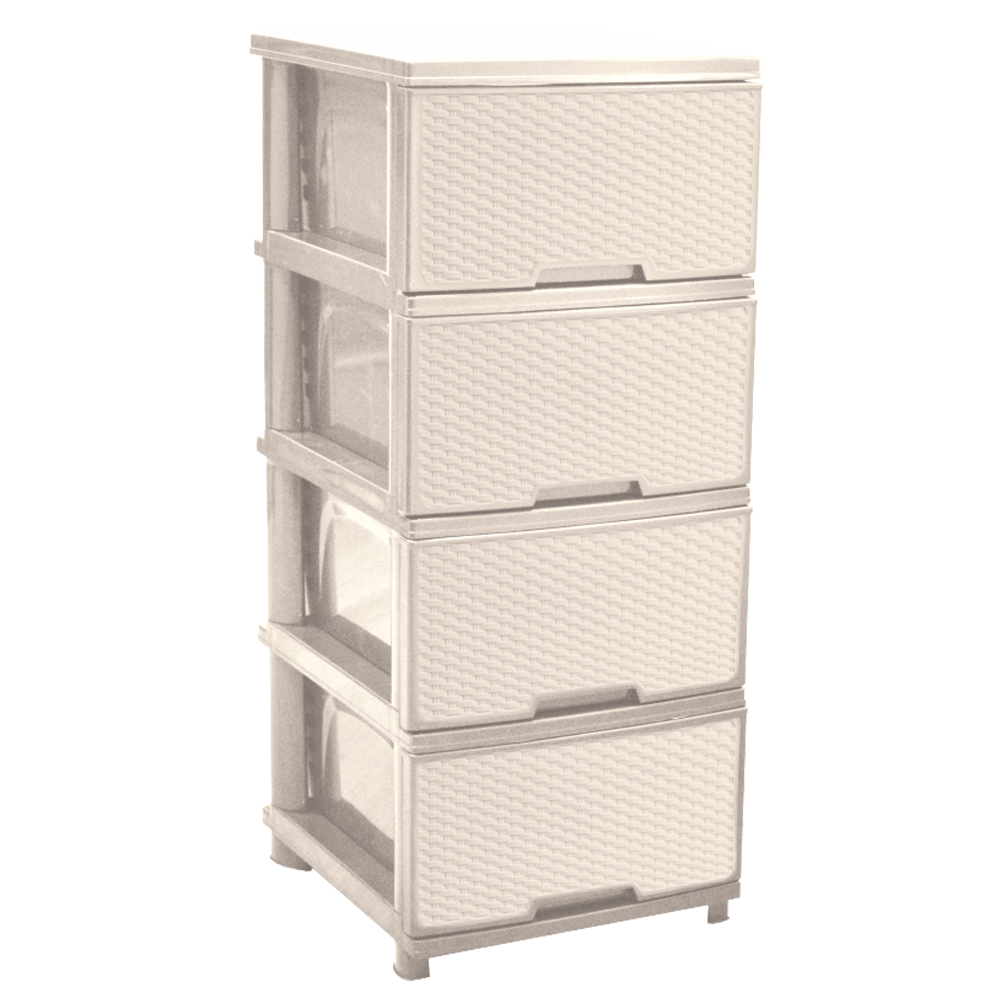 In addition, the chest of drawers is small and does not take up much space. A light plastic product is selected by color or with a decorative pattern, depending on the place where they are going to put it.
А plastic storage racks things have a different purpose. Consisting of 4 sections, the rack is bought for the hallway, where seasonal shoes are placed on the shelves, and above – keys, shovel and other small items. Also, it can be a place for books and notebooks in the student's room.
Shelves are bought for a summer cottage, a garage or a storeroom, without fear of damage and contamination, where it is convenient to store everything you need. The durable plastic from which the rack is made is impact-resistant and easy to sanitize, and each shelf can hold up to 10 kg.
There is no better device for business papers, documents, correspondence than storage organizers, consisting of 3 boxes. Most often they are purchased for offices, but at home the organizer will fit into the interior of the office or room where the owner works.
The in-house toolbox will come in handy for call crafters. It is convenient to store tools in one container by placing the box in the garage or at home in the pantry. The owner does not have to look for a hammer or screwdriver, everything will be at hand.
The presented products are made of durable impact-resistant polypropylene that is not afraid of moisture and sunlight. Items are lightweight and wash well.
Our store cares about the consumer, offering dressers, organizers, shelving and tool boxes from ООО «Aleana». We guarantee that you will not leave without buying, you will find what you need. After all, we take into account the needs of our customers, offering products of our own production.
For example, buy Plastic chest of drawers for storing things in the online store is very simple. Our managers will give you comprehensive information, accept your order and ensure fast delivery to any city or town in Ukraine.
We sell goods made of durable and lightweight polypropylene. The hostesses will like plastic dishes, which is convenient to use in the country, on a trip or when going on a picnic. Will come in handy as well table setting items.
You will be aware of new arrivals of the online store shop.aleana.ua, the range of which is constantly expanding.