Plastic children's tables "ABC"
Plastic tables with the alphabet are part of children's furniture. They are in high demand. They are ordered for children from 2 to 5 years old. Bright drawings are of interest to kids. And parents are calm, because our products are not only beautiful, but safe and functional.
Children's tables "ABC" from Shop.aleana.ua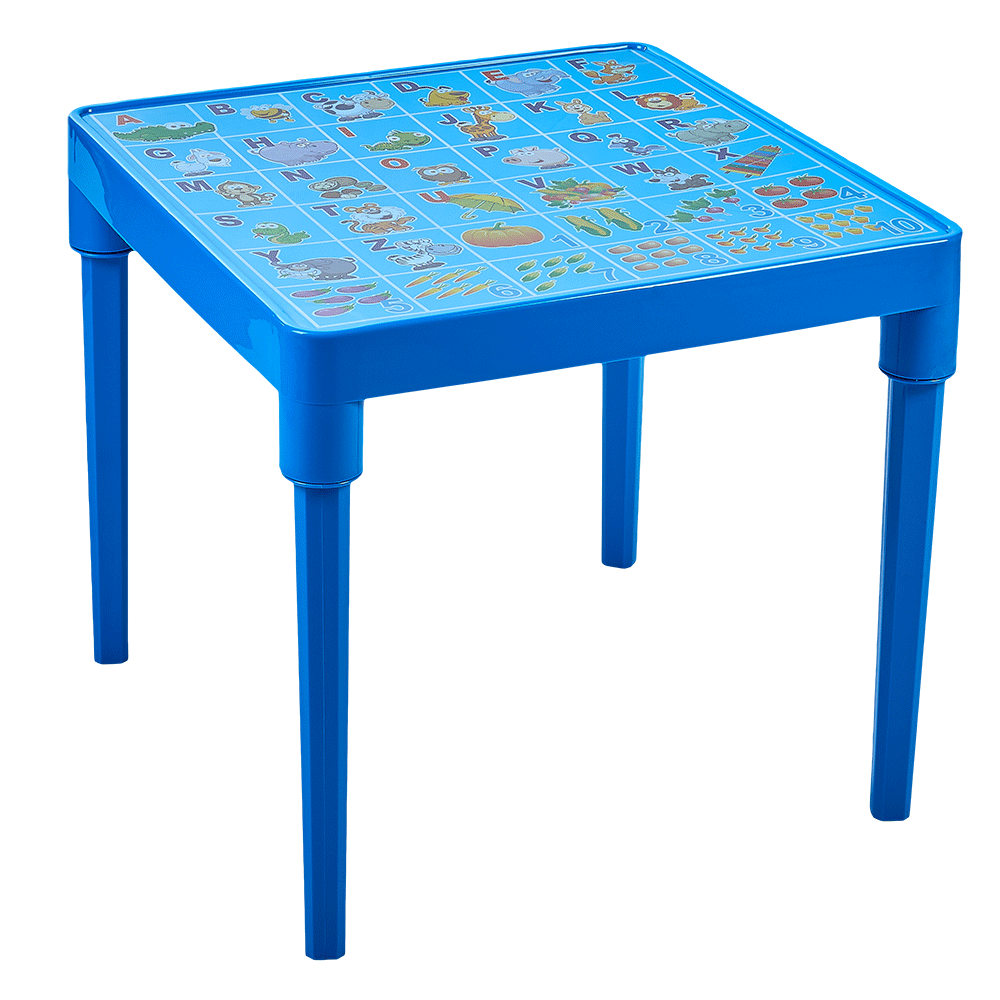 Only comfortable and safe furniture in the children's room. After all, this is a zone for sleeping, resting and learning. The kid spends a lot of time here and he should be interested. The ABC children's table is the furniture that your child needs.
Shop.aleana.ua offers multi-colored tables. The product fully complies with all norms and standards for the production of goods for children. The uniqueness of our products lies in the fact that from early childhood a child learns the Ukrainian or English alphabet, which is presented in bright drawings, learns to count by looking at numbers.
In our models, the legs can be removed and the table turns into a board. After hanging it on the wall, play with your child at school. He will remember letters and numbers, learn to read and count. The unassembled table is easy to transport when the family goes to the summer cottage.
Tips for choosing children's tables with "ABC"
Whentable for a child, consider the age of your son or daughter. What is suitable for children in 2-3 years old is not suitable for primary school students and vice versa. Sitting at the table, the elbows should touch the surface, then the child's back will be even. But the child develops, his skeleton is formed. A straight spine requires the correct posture.
The ABC table for children is light, stable and comfortable. Rounded corners protect against injury. The paint used in polypropylene for the manufacture of children's furniture is resistant and free of harmful impurities. The height of the table is 47 cm, which corresponds to the age category 2-5 years.
Inybirayte reliable table that will not turn over when a child leans on it. Our products are lightweight, but the design is thought out in such a way that the table is stable. At the same time, it is easy to move it away for wet cleaning or to make room for games.
Choose any color table, which is perfect for a girl orboy,whether it is light pink or blue with a rich Ukrainian or English alphabet. Your little one will love to sit behind him when he draws, plays or dines. Taking care of your plastic countertop is easy. Wipe down the table daily and it will last a long time without losing its original appearance.
Buy children's plastic table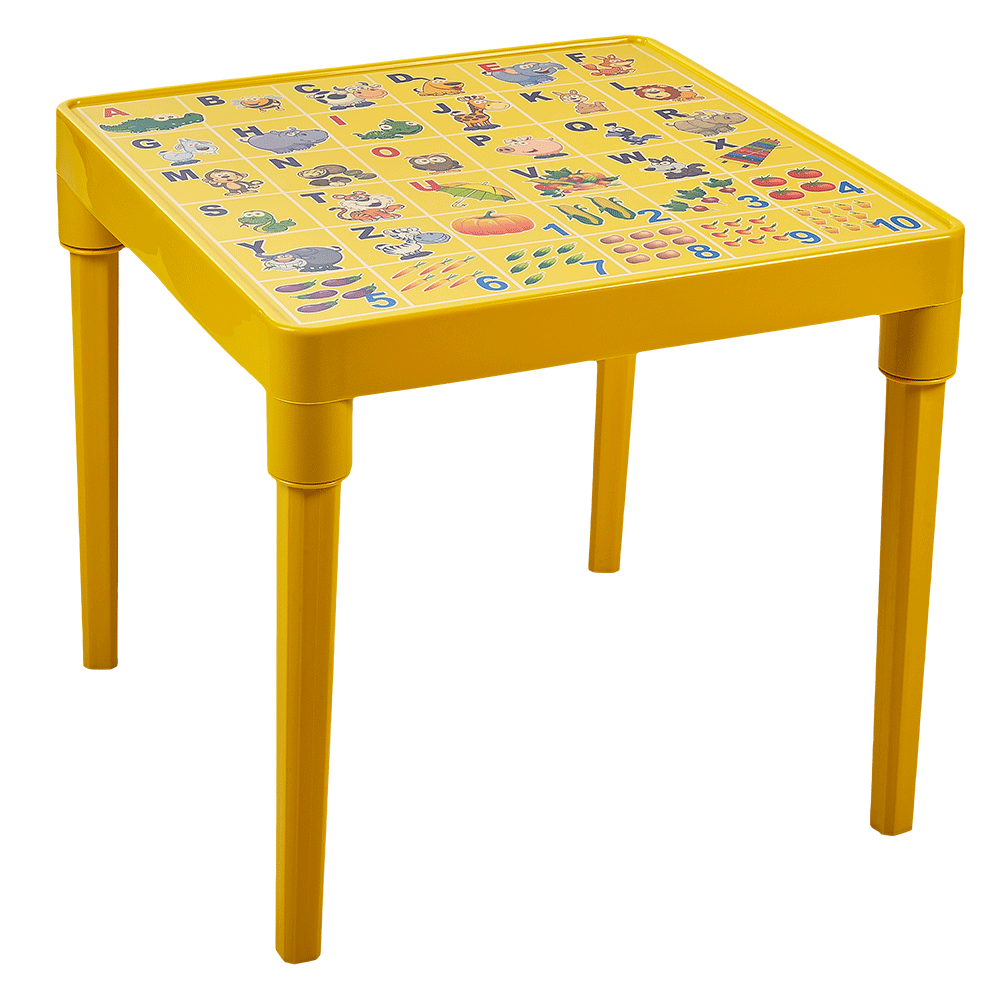 The Alena company works adhering to European standards for the production of safe children's furniture. This is an important indicator for our customer returning for a new product. Youbuy a children's plastic table candirectly on our website.
Choose the model you like and place an order, or call one of the specified phones for consultation. Already in a short time, the children's table will be delivered to the specified address.
Buy plastic chests of drawers with decor, plastic children's furniture, round plastic tables. Become a regular customer of shop.aleana.ua through registration in your personal account. Then don't miss anything.