We present a new line of plastic chairs "Hector". They are distinguished by an interesting design, a great choice in a wide range of colors, and, of course, an attractive price. In addition, the "Hector" chairs will be useful both in a cafe and at home. They are comfortable to sit at the table in the kitchen or veranda.
There is nothing more pleasant than sitting on a chair, lean back on the back and put hands on the armrests. Only then you will relax and rest over a cup of tea or coffee. Plastic chair with a back can be moved to the table or accommodate anywhere at home.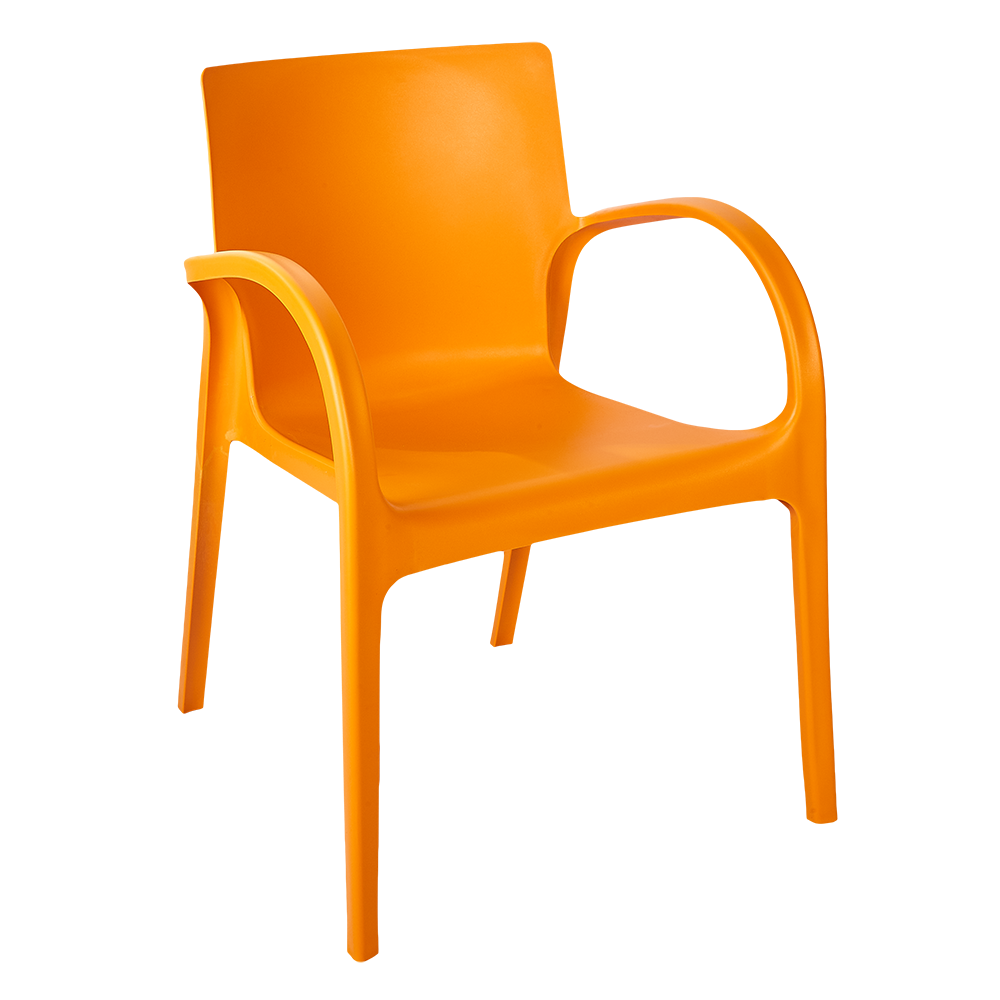 The stool is light, but its design allows you to steadily stand on the floor. This product looks stylish, despite the fact that is made of plastic. But thanks to the material, it is easy to care for such a semi-trident. Polypropylene is not afraid of ultraviolet rays, does not fade in the sun, as well as the shock-resistant.
These plastic chairs can be used as comfortable kitchen chairs. Made in elegant style, they will decorate any kitchen. Such chairs also enjoy in the country and in the cafe, and in the office. And to free the place, you can put them one on another.
Features of the chairs "Hector"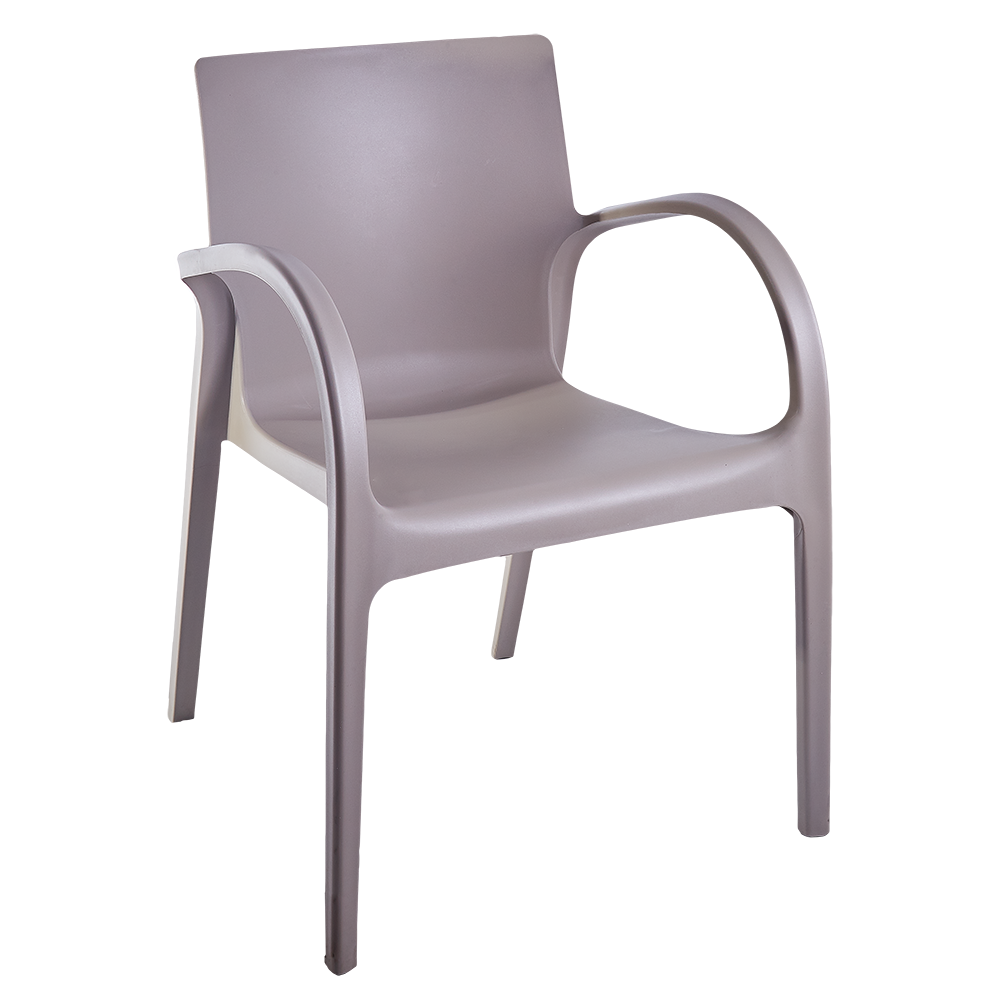 One of the main advantages of the model "Hector" is an elegant form. The chair-chair plastic looks elegant in any color scheme: from white and cream, to orange and olive. Despite the thin legs, withstands the weight up to 150 kg. Therefore, you should not fear that the chair can break. It will last for many years.
A special dye added to polypropylene is not toxic and used for making even children's furniture. The color will remain the same if the chair will stand in the open area or near the house. It's not afraid of rain nor snow nor the sun. You can wash using chemical detergents.
Polypropylene is also not subject to rotting, fungus or mold occurrence. Therefore, it is easy to operate and durable. In addition, an acceptable price makes the purchase of an attractive accessible for each buyer.
Plastic chairs "Hector" from the manufacturer "Alean"
The Alean manufacturer produces high-quality plastic furniture with original design and long-term use. On our site you can buy not only plastic chairs of this series, but also plastic tables, plastic furniture, children's chairs.
Becoming our regular customer simply: register on the site and go to your personal account. Form the shopping cart, track new arrivals and promotions. If you want to receive information, leave the application, we will contact you. Our professional managers will answer all questions and give useful tips.
Shop.aleana.ua carries out delivery throughout Ukraine. We work with wholesalers. To order the goods wholesale - special price. It is pleasant to cooperate with us. After all, we are a manufacturer, and do not install any surcharges. Own production gives an advantage for the sale of goods, but we are also responsible to buyers.
Our products are subject to quality assignment and duration of operation. Therefore, customers are satisfied and returned for new purchases.