Plastic chests of drawers with decor
Ukrainian company "Aleana" is a skilled manufacturer of plastic furniture. Our online store presents a variety of models of plastic chests of drawers, in which the outer side is made using IML technology. The drawings on the front wall of the drawers were developed by designers who took into account the age category and functionality.
Here you will find an inexpensive plastic chest of drawersthat you can put in a nursery or bathroom, bedroom or hallway, choosing white or dark furniture with the appropriate image. The design, which can be assembled independently and quickly, has four drawers. They will fit various items, linen, wardrobe items.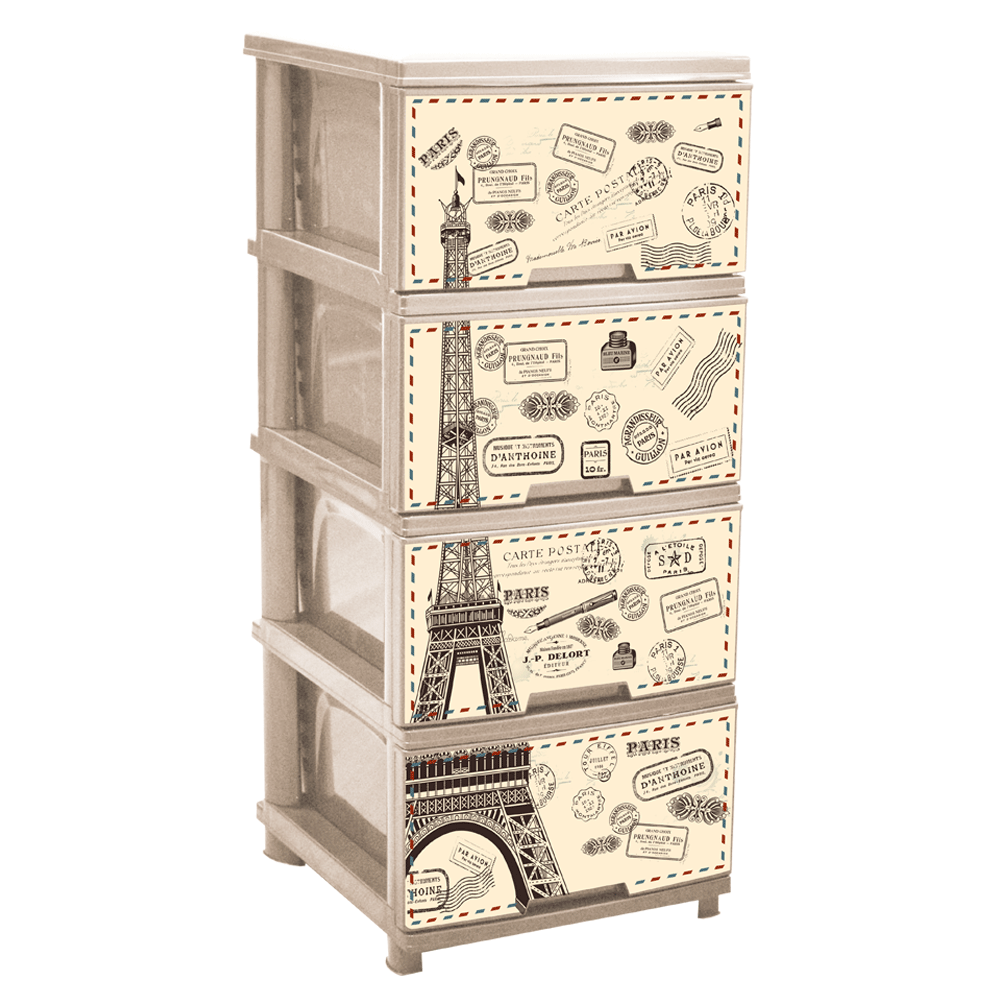 Put it in your bedroom and after a while you yourself will be surprised that you did without it before. If the size of the hallway allows, the chest of drawers can be used here as well. You don't have to look for gloves, a folding umbrella, a shovel, or a brush for clothes. Each thing will take its own box. It is convenient, compact and practical.
A chest of drawers for a bathroom or another room is made of waterproof, durable polypropylene. This material does not break or break, so the furniture will serve for a long time. In addition, the chest of drawers is narrow and does not take up much space. And if you decide to transport it to the dacha, it can be easily disassembled for transportation.
Children's plastic chests of drawers
Such chests of drawers are often bought for a child in the room, choosing a child's drawing. Bright cheerful images will decorate the interior and please the kid. After all, parents buy the best for their little son or daughter. If we look at the chest of drawers from the practical side, then the child's things will fit here, and toys can be put in the lower drawer. It will be easy for him to take them out and fold them.
A younger student or teenager will also be happy to use such a chest of drawers. After all, children have a lot of objects and school supplies for which they need a place. Do not hesitate, there is also a suitable drawing for an older child.
From a hygiene point of view, there is no better furniture. Plastic is not afraid of water and is well washed out, so it is easy to keep it clean. And the drawings on the boxes will not be damaged by frequent wiping. They are applied in a special way with durable dyes. The chest of drawers is small and lightweight. It can be easily pushed back for wet cleaning, even if the boxes are full.
Where can you buy plastic chests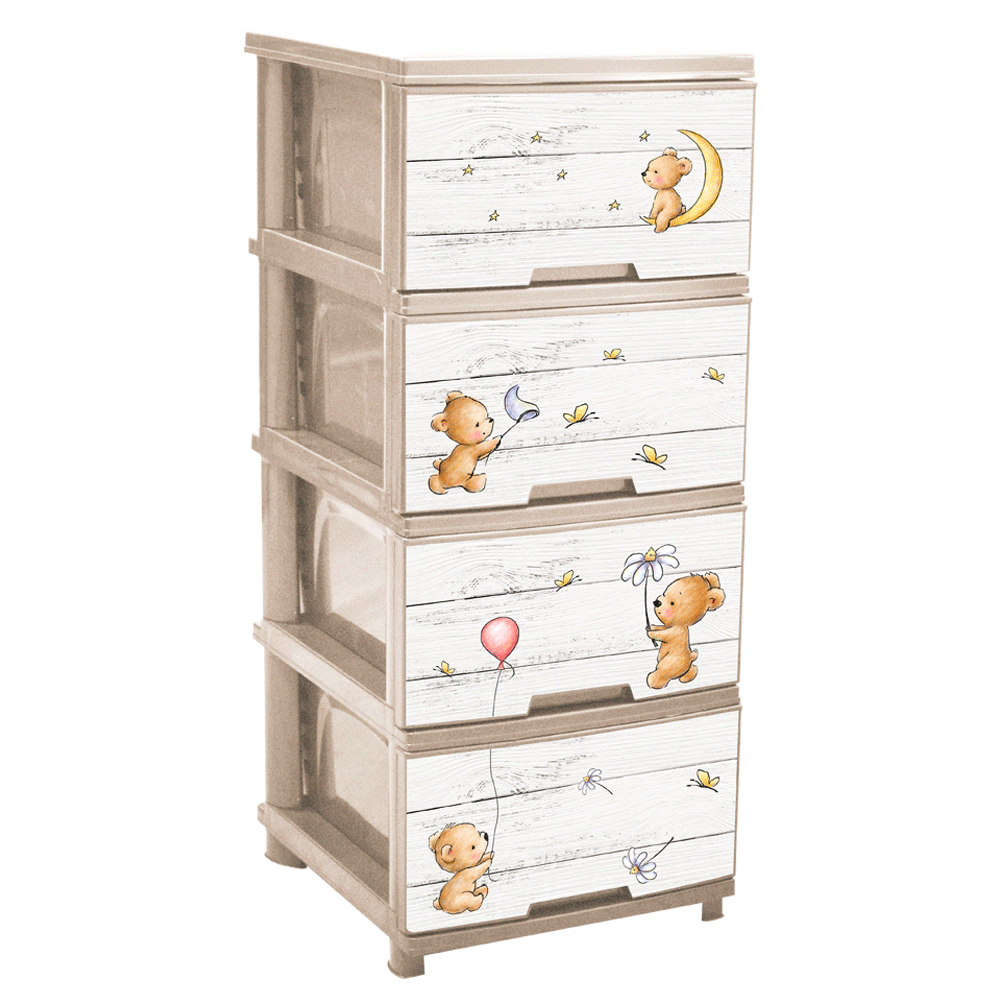 It is not difficult to buy a plastic chest of drawers. It is enough to choose the model you like and place an order. On our site you will find goods for the home and garden, for the apartment and the cottage. You will also buy plastic furniture, rattan chests of drawers, "ABC" tables for children.
On shop.aleana.ua bought goods wholesale and retail. And our regular customers are the first to know about new arrivals, promotions and seasonal discounts. You can join them by registering on the site and making your own purchases. Don't worry, your goods will be delivered to any city in Ukraine on time.