No organization in which even a small number of people work does not work out without packaging, where unnecessary papers are folded. This is a paper garbage basket. But in some homes, they prefer to put a plastic urn near the table, followed by the owner or in a children's room, to catch a student to order. Therefore, buyers want to see something beautiful and original in the house.
From the taste of the head depends on the situation and design of office premises, its components. And the value is attached to even such trifles as a stationery garbage basket. If you went to shop.aleana.ua, you will be surprised and delighted - our products will like you. After all, office plastic garbage baskets are made in the original design. And the price is suitable.
Baskets for papers
Basket "Euro" is made of waterproof polypropylene. This material is wear-resistant and is not subject to rotting. Plastic bucket is designed to collect stationery garbage. When leaving it is enough to wipe it with a wet cloth or wash it with water.
The trash bin for papers is set near the desktop, but it can be placed in the corner of the room. Such an unusual basket will not spoil the design of the room, but on the contrary perfectly fit into the interior. You just need to choose the right color.
The color gamma palette pleases the buyer. If you do not want to focus on garbage containers, choose neutral, muted color. And for the schoolchild room, a bright basket will be suitable, which will become part of the design.
What should a garbage basket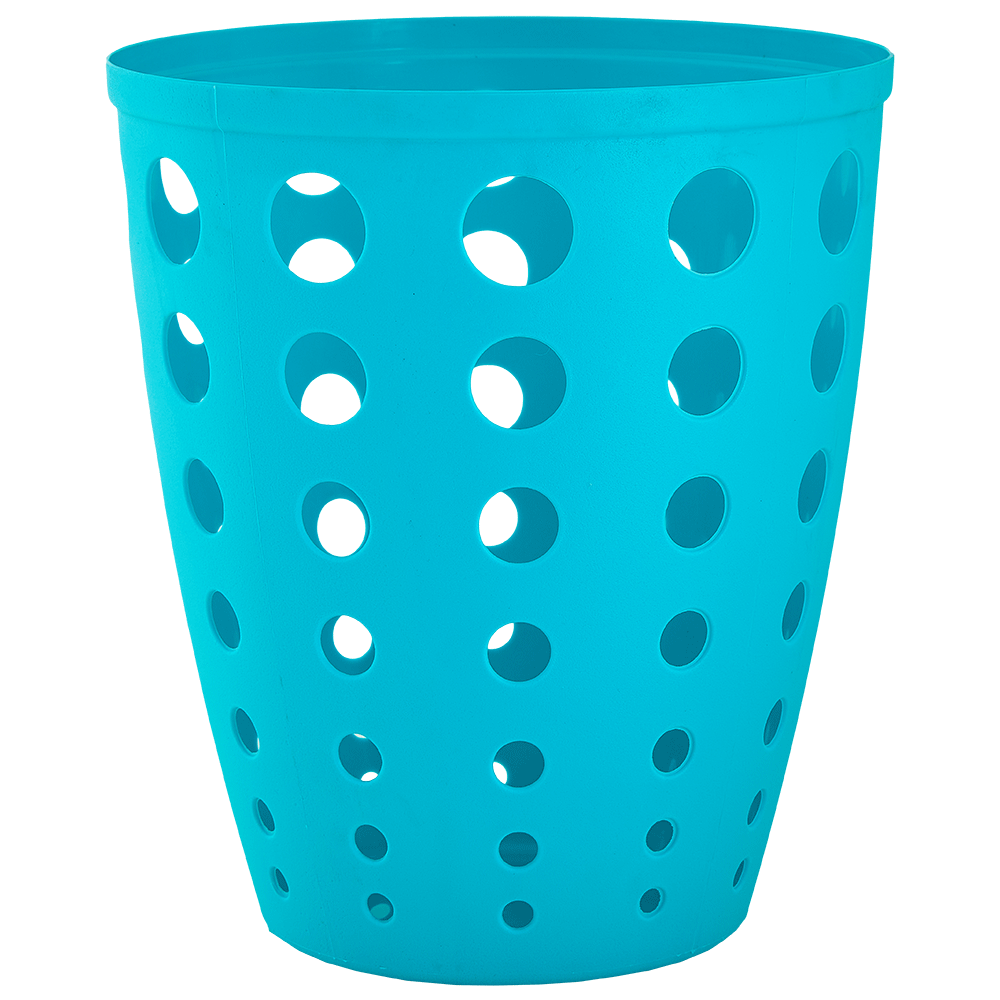 Outdoor paper bucket into office from the manufacturer "Alean" - a product that you want to have at home or at work. Capacity round, easy and stable, with open top, conical shape and ventilation holes. Designers found the original solution, decoring it with holes of different diameters.
Office basket 13.5 l from plastic roomy and comfortable. You do not have to get up often to get out of the workplace to throw the garbage.
Plastic Baskets for Euro Paper from "Alean"
If you want to choose a cool product, contact shop.aleana.ua. It is always welcome to visitors. Buy basket for papers will not be completely difficult. Just put the goods you like to the basket and make a purchase.
We also acquire universal racks, a bucket with a pedal and other products from plastic from their own production, which are in great demand for buyers. We provide a convenient order system and delivery of our products in all regions of Ukraine. If you are looking for a product wholesale, for you there are special conditions, call our managers to clarify details.